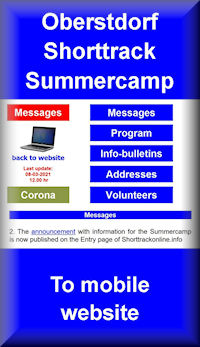 On this website you can find all general information about Entry, News, Results, Photo-albums, history and important links for the Oberstdorf Shorttrack Summercamp.

On the special mobile website you can find Urgent messages, Daily Information and Program of the Summercamp.
The information is constantly updated: we advise you to make a link to this App on your mobile phone.